WARNING!
Shade is prone to prolonged absences!
---
NEWS - 8 May 2015
Why haven't you been updating?
I've been busy with classes and work. I barely have time to get all of my homework done, let alone write. :(
Will you ever update again?
I hope so!!! I want to work on some projects this summer. Without homework, I should have some free time to write.
When can we expect an update??
Well, finals are over next week. And then I will be on vacation for a couple of weeks. So... June?
What will you be updating?
I have the next chapter of
Words Whisper, Actions Scream
about halfway done. I'm working on a flashback that'll give you more clues on Reader & King's relationship. ;D
I also hope to work on
The Other Princess
. However, that may or may not be posted before completion. For teasers, check out my writing blog
here
.
Are you lying to us?
I really really really really hope not. I miss writing. I honestly don't feel completely whole when I'm not actively working on a story. About the only thing I've been able to do these last few months is world building... It's why I'm super siked about
The Other Princess
. I'm only working one job this summer (originally I thought I'd be doing two), so I'm going to try and enforce a "writing time" everyday. :)
---
∞ ABOUT ME ∞
∞ Born December 27
∞ 21 years old
∞ Colorado Native
∞ Civil Engineering Major
∞ Spanish Minor
∞ Undergrad Research Assistant
∞ Student Ambassador
Next Semester's Line-Up...
∞ Senior Design Project (Engineering Capstone)
∞ Hydraulic Engineering
∞ Environmental Engineering Concepts
∞ Structural Analysis II
∞ Hispanic History & Culture
Writing....
∞ Stories since 2000
∞ Fanfiction since 2005
∞ Reader-inserts since 2011
I love my major. I love my jobs. I love my friends. In general, I'm a very loving, happy person! :)
---
PROJECTS
Active:
Words Whisper, Actions Scream
- Reader X Volkner
- Pokémon
- Chapter 7: 2,000/4,000+ words
Future:

The Other Princess
- Reader X OC
- Fantasy
- Once a tateur girl turns 18, her father will pick a mate for her. Sometimes they're arranged ahead of time, and sometimes the daughter brings home the man and her father gives his blessing. It doesn't matter to your father that you don't have the ability to shape shift. It's past time for you and your sister to be mated to men he can control. It wouldn't do for a princess to have a mate that might try to overthrow the king...

On Hold:
Sugar Cookies & Birthday Candles
- WWYFF (2 guys)
- 1 of 7 Chapters Rewritten
- On Hold

---
OTHER ACCOUNTS
-
AO3
-
Fanfiction.net
-
FictionPress.com
-
FOS-FF.net
-
GotVG
-
Luna [Here]
-
Tumblr NEW!!
-
Quizilla!
ALL accounts that I use should have a link to THIS account AND appear in the list above.
Please let me know if you find my stuff on an account that doesn't link here and/or isn't listed above. Thank you!
---
I reserve the right to remove anything from this or other accounts of mine without prior notice or warning. :3
Icon © Me, December 2011. (Can be found on my DevArt account).
WWAS Banner by Rei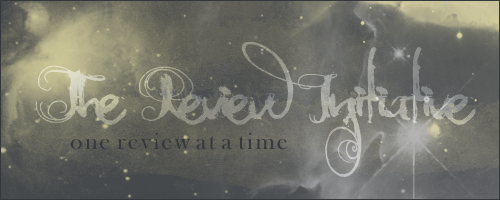 Psst! Can you tell I'm an engineer? xD