---
•.+.•: Updates | Facts | House | Stories :•.+.•
---

---
•.+.•: Tumblr | DeviantART | Twitter :•.+.•
---
Recently Posted: Nothing ;n;
Working On: Nothing ;n;
I'm Feeling: Obsessed with Naruto again, omggg
I'm Listening To: Nothing important
I Wish: I could find the motivation to write as plot bunnies have been visiting me
Current Location: My head
Current Obsession: Kakashi Hatake omg such a babe
Important Update

I will be on hiatus until further notice ;n;.
---
•·.·´¯`·.·•

•·.·´¯`·.·•

•·.·´¯`·.·•
---


Name: MaoMi-chan, Couture, CK, etc.


Age: Older than 13, but younger than 20.


Ethnicity: 100% Asian (more specifically, Taiwanese).


Occupation: Artist and adventurer in the making.


Personality: Socially awkward. Honest. Easily confused. Happy. Adventurous. Careful. Absolute perfectionist. Pushover. Jealous. Quick learner. Accepting. Obsessive. Regretful. Secretive. Optimistic. Pessimistic. Too nice. Trustworthy. Random. Proud. Socially awkward. Socially awkward. Socially awkward...


Hobbies: Listening to music. Being lazy. Playing the piano. Sushi. Doing homework. Writing in point form. Sleeping. Writing fanfiction. Being a major fatass. Watching television. Reading fanfiction. Bubble tea. Making random lists. Looking at cute guys.


Books: Joy Luck Club by Amy Tan, The Solitude of Prime Numbers by Paolo Giordano, Lord of the Flies by William Golding, Lolita by Vladimir Nabokov.


Style Of Writing: Sneaking in descriptive words. Trying new types of writing. Sleeping plot bunnies. Writing emotions. Mixing realistic and a sprinkle of humor or fluff. And obviously, awkwardness.


Random: Enjoys cute things. No drugs, just school and foul language.


---
•·.·´¯`·.·•
•·.·´¯`·.·•

•·.·´¯`·.·•
---
c o u t u r e - h o u s e

♥ Lunaescence (here)

If you find my stories posted on other sites, please contact me.
---
•·.·´¯`·.·•
•·.·´¯`·.·•
•·.·´¯`·.·•
---

Eyes of the World
Category: Durarara!!
Paring: Shizuo x Reader
Next Chapter: 10%
Overall Completion: 16/30 | 53%



Red String of Fate
Category: Bleach
Paring: Tōshirō x Reader
Next Chapter: 5%
Overall Completion: 5/101 | 5%



I Should Tell You...
Category: Harry Potter
Paring: Draco x Reader
Next Chapter: 15%
Overall Completion: 4/? | 4%



Unconditional Love
Category: Durarara!!
Paring: Shizuo x Reader
Next Chapter: 10%
Overall Completion: 2/? | 2%




Latitude
Category: Free! — Iwatobi Swim Club
Paring: Haruka x Reader x Rin
Next Chapter: 15%
Overall Completion: 5/? | 5%



Future Works!



Over a Cup of Coffee
Category: Criminal Minds
Paring: Reid x Reader
Next Chapter: 0%
Overall Completion: 0/? | 0%



Literally!
Category: Naruto
Paring: Sai x Reader
Next Chapter: 10%
Overall Completion: 0/? | 0%
---
•·.·´¯`·.·•
•·.·´¯`·.·•

•·.·´¯`·.·•
---
69% Downloading... Please wait for a few sec—

ERROR: Maximum sexiness has been reached.










---
•·.·´¯`·.·•
•·.·´¯`·.·•

•·.·´¯`·.·•
---
:: Couture Kitty ::
Hello, you have reached Couture Kitty's page. I am sorry, but she is not logged on at the moment. Instead, this is her computer. Feel free to leave her a message at hello-kitty-asian@hotmail.com. I will be kind enough to contact my lovely friend, Hotmail, and ask her to deliver your message to Couture Kitty. My owner will get back to you as soon as possible.
BEEEEEEEEEEEEEEEEEEEEP~
---
•·.·´¯`·.·•

•·.·´¯`·.·•
•·.·´¯`·.·•
---
Disclaimer: All recognizable characters and story settings belong to their respective owners. I do not profit off of my work, and only write it for the enjoyment of myself and readers. The pixel graphics are also not mine. I just found them while I was stalking browsing the Internet. So, if you deserve credit or know who to credit, please let me know.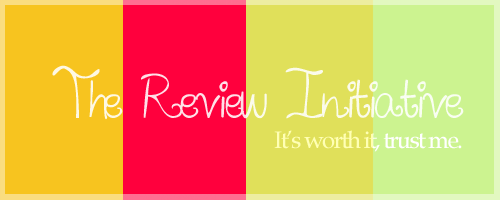 "We have a dream. We dream that every author will receive the reviews that she deserves. We dream that everyone who favorites a story or reads it regularly will leave a review. Just one review."
— Penguiduck
Back To Top