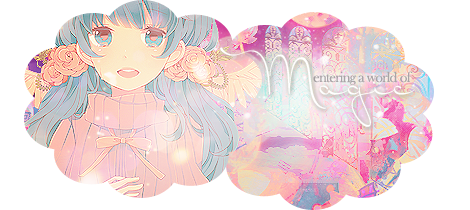 •Author info
Name:
Chantel
Nicknames:
Chika Chan, Spy Chan, Chan Chan, Chanamour, Lady Chan, Bean Chan
Age:
22
Birthday:
March 12, and a proud pisces/water monkey in the Chinese Zodiac
Nationality:
African American, Cherokee Indian, Portuguese
Height:
4'10"
Personality:
Horribly quirky beneath a thick layer of shyness; a listener rather than a talker; a derp
Occupation:
Full time student, double majoring in Computer Arts and Fine Arts with a possible minor in English
Current Fandoms:
Persona 3
Favorite Characters:
Shinjiro Aragaki. Y u die, son?! ;A;
My three meals a day consist of art, reading and writing topped off with a dessert comprised of video games. I'm a pretty easy going person, generally rather meek, but I like to talk to new people whenever I get the chance.
I was previously named Cissnei for all of you who may be confused by my sudden name change. You can also find me on Ghosts of the Vanguard with the same name, Honey and Milk. If anyone wants to talk about any of my stories, or anything in general really, feel free to send me a message!
[xxx]
•8/5/2014
I can't quite say yet if my slight hiatus is officially over, but I do plan to upload a few things within the next few days, including a gift story that I've taken entirely too long to work on.
I plan to go through and fix up a few chapters of
Magic Tricks
and write up the next chapter of
Little Miss Sunshine
as soon as I figure out where I put the notebook with all of the chapter information. I can't remember which one it is and I've recently cleaned, reorganized and redecorated my room so I might have to search for it. Finally, as soon as I can decide which version I like better and finish writing it, the second chapter of
Awkward Encounters
should hopefully be up as well.
I have so much work to do...
[xxx]
•Stories

Awkward Encounters: Devil May Cry 4
Reader x Nero
10% Complete
There are people who know just the right thing to say in any given situation. You unfortunately are not one of those people.





Smile: Ao no Exorcist
Rin x Reader x Yukio
5% Complete
Your mother once had a wonderful smile. It became tarnished throughout the years, now a threadbare afterimage of a beautiful visage. You swore you would keep on smiling, even when she couldn't.
(Currently being edited)






Magic Tricks: Persona 4
Reader x Yosuke
5% Complete
Five months was all you had left; approximately one hundred and fifty-two days to grow as a person, live life to the fullest, and possibly beat your delusional brain into proper working order. In that time you had absolutely no intention of seeking out a long lasting and meaningful relationship with a moderately attractive underclassmen...

...which is unfortunate for you, because while he may not have been a magician he could certainly play tricks with your heart.






Idiosyncrasy: Pokemon Black/White
Reader x N
10% Complete
His quirks were numerous, his ideals steadfast and uncompromising, and his feelings for you were hard to place.






Sweater Weather: Rise of the Guardians
Reader x Jack Frost
100% complete
Winter is a stressful season for a girl who hates snow.





Little Miss Sunshine: Persona 3
Reader x Shinjiro Aragaki
15% complete
It didn't matter how hard you tried. You should have known that your thinly veiled façade never stood a chance against a man who truly didn't give a damn.





You Had One Job: Fire Emblem
Reader x Hector
You were supposed to be his newly hired Political Advisor. He was supposed to be a newly crowned King.

Neither of you seemed competent enough for the job.


[xxx]
•To readers and reviewers
You guys are all precious. I can't thank you enough for taking the time out of your day to glance at my silly stories or leave a review. Know that they brighten up my day immensely when I see others enjoy the things that I write. It in turn makes me strive to become a better author in the hopes that people will continue to like my work as I continue to grow. So thank you!
Don't be shy! If you have any questions, ideas, or anything else that pertains to my stories that you'd like to talk about feel free to send me a message or drop a review. I'd be more than happy to talk over it with you!
Thank you and have a nice day!
Sleep well
Sit up straight
Make sure to drink water every now and then
*hug*