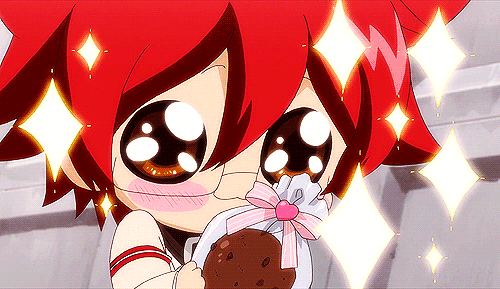 WILD POKEMON ENCOUNTERS

5/16/2013;



So...as you guys can probably tell, I did not end up victorious in the moderator campaign. Whilst this is a little heartbreaking for me (since I'm a loser and have been anxiously awaiting the news and checking my inbox every single day), I can assure you that I am not going to be a sore loser. This simply means that my knowledge of grammar is not adequate enough yet, and so I must work harder to improve and expand it. Thank you guys for waiting patiently for updates for my more popular stories, and now that I have no excuse to procrastinate my writing any longer I shall update posthaste! Love you guys! :)
4/29/2013;



GUYS! I'm so exuberant! I made it to "Round 2" of the Moderator Applications. ^____^ I hope that I don't fuck it up from here! Also, I have just finished with "Reasons" and have added an alternate ending to appease those of you that don't dig a dash of angst in your sugar cookies. ;) I'm seriously struggling with "Breathe" because I don't know how to start it. I have a shit-ton written for it, but the way the update chapter is heading I don't think that Wally will appear yet. On another note entirely, my nephew gave me this random copy of Pokemon Pearl with a plethora of level 100 Pokemon on it. It even has a shiny Celebi! FUCK YEAH! ;D Breezy ooooout.

4/11/2013;



Hello, my darlings~! I'm totally excited to announce that I have been validated! :3 Due to this wondrous turn of events, I shall be posting stories and updating chapters much more frequently! Furthermore, you might be interested to know that I have applied for a moderating position. I'm not very certain that I'll get the position as I was just recently validated, but I'm, like, 25% hopeful about it all. Expect numerous posts from me pertaining to simple drabbles and intense story updates whilst I anxiously await the mod news. Lots of love! - Alisha

Most Active Stories:


Breathe
[Wally/Mitsuru] x [Reader]
Pokemon




Fish Are Friends
[Aqualad] x [Reader]
Teen Titans

Good morning, Starshine. The earth says, ď
Hello
!Ē For those of you that donít know me Ė and I presume that this means a lot of you Ė I should probably start by telling you that my name is
Alisha Renee
. The pseudonym of choice on this site, however, is
Breezy
. Since 2008 I have been submitting works of fan fiction to various writing sites such as Quizilla, Fanfiction[dot]net, and the like. Although I tend to jump around with what site I frequent the most, Iím certain now that I have found a permanent home for my writing in Lunaescence. I would like to tell you that Iím a meganekko magical girl
100%
of the time, but unfortunately only half of that can be spent making deals with Kyuubi and saving the world. Despairingly enough, the other 50% is reserved for my bland occupation as an impoverished college freshman. I have spent my entire nineteen years of existence in America, but hope to travel around the world someday. My lack of colloquialism might not convince you of this, but Iím from the deep south Ė a place so infamous for its southern heritage that we, the residents, are often expected not to wear shoes or have access to proper dental care. Pft. Iím proud to say that I have been an Ovo-Lacto vegetarian for fourteen months and counting. As such, Iím not a fan of meat eating or hunting, but I promise I will not chastise
you
for it. Iím not a vegan, after all! :P I absolutely adore animals and am currently harboring (legally, might I add) one turtle, two ferrets, two cats, three dogs, six chickens, and a shit-ton of fish within my home. As a university freshman, I am double majoring in Educational English and Creative Writing. This is probably no surprise to you, though, since I spend a majority of my time flooding the ďRecent StoriesĒ section with my submissions. As a whole, I am a very awkward, introverted person. I respond immediately to messages and reviews, but Iíd like to apologize in advance for my lacking social skills. The fandom identities that I usually ascribe to are:
Whovian, Potterhead, Ringer, Trekkie,
and
Homestuck
. Furthermore, I am a huge fan of Shoujo Manga/Anime and of superhero comics (DC & Marvel, mind you). You might have noticed that I have provided quick contact links for you below. The easiest way to reach me is by emailing atomic[dot]alisha[at]gmail[dot]com, as the ďContact AuthorĒ button is not always reliable. I have also provided all of my other accounts for perusal at your leisure. Chances are that if you are anxiously awaiting an update of one of my stories here, itís likely that you might find them already available on another writing site. Also, if you happen to notice any of
my
works posted to any account other than the ones listed below,
please
message me about it. Iíve had some issues with authors plagiarizing my works before (on FAILzilla, no less) and there is nothing worse than having to call somebody out about their theft and get all stressed out about it. Iíd like to save myself the headache now by asking you guys to tell me if you see any plagiarism then to have to stumble across an example of which later on.
★
Email
: atomic.alisha@gmail.com
★
Fanfiction.net:
PRETTYPRINCESSchan
★
Mibba:
DreamInfinite
★
Quizilla(s):
xFabricatedxFairytalesx
,
Omphaloskepsis
, &
NurseJoy
★
Quizilla Joint Account:
RealLifeWonderTwins
★
Tumblr(s):
Alisaurusrex
&
Simdatelikeab0ss
★
Wattpad:
PlasticFlowers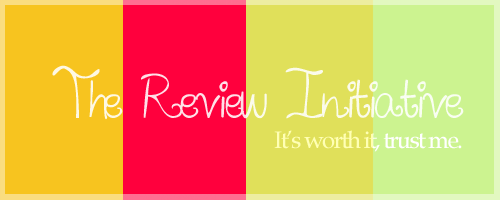 Follow the example of Penguiduck and perfect-to-stay!
Join their Review Initiative and make Lunaescence a better, more feedback-friendly place!
Click the banner to follow the link and read more about it! :)