~"The future belongs to those who believe in the beauty of their dreams." -Eleanor Roosevelt~
You may know me as ShadowRose75 from Quizilla. I don't update frequently, and I feel bad about that, but I'll try to update as much as possible. Naruto/Naruto Shippuden is my favorite fandom to write for, but I am open to writing for others, including Digimon Adventure/02, Yu-Gi-Oh (original), Dragonball Z, and One Piece.
I absolutely love to read and write. Writing is a gift and my passion. It's my dream to be a great writer, and though I still have a way to go, there's always room for improvement. I won't ever give up. I love making friends, and feedback on my writing/stories is always greatly, greatly appreciated, so feel free to message me.
~"Because everything we say and do is the length and shadow of our own souls, our influence is determined by the quality of our being." -Dale Turner~



~"Imagination is everything. It is the preview of life's coming attractions." -Albert Einstein~
Stories In Progress: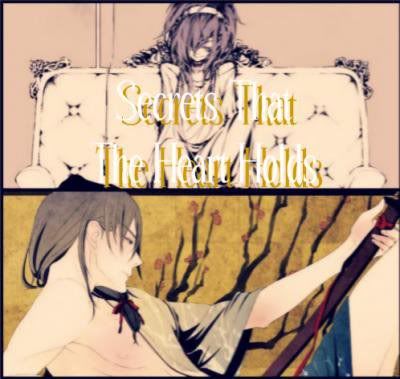 Title: Secrets That The Heart Holds
Fandom: Naruto/Naruto Shippuden
Pairing: Itachi X OC
Progress: 5 chapters posted---Prologue to Chapter 5
Status: Ongoing
(Both awesome banners are made by the amazing loveApanda!)
~"To educate the mind without educating the heart is no education at all." -Aristotle~