I haven't forgotten about my story. Final Fantasy XIII-2 (and fangirling over 24-year-old Hope) has taken up my free time.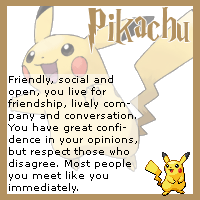 Well, since you've stumbled into my humble abode of a userlookup, I suppose I'll tell you a little bit about myself. I'm Razukana, but you can call me Raz, Razu, Razzy, Razzle, or any other Raz nickname you can think of. Just don't call me Kana; makes me think of Kanna from Inuyasha and I couldn't stand her. Ahem, anyway...
I'm a 21-year-old female living in Pennsylvania struggling with both physical, mental, and emotional issues (I promise I'm not a psycho; I just have generalized anxiety disorder, ADHD, eczema, and polycystic ovarian syndrome). Quite common, yes? Well, not the eczema, but besides that! I work full-time at a retail store, but I plan on going back to school for medical assisting once I get my PCOS under control (Not looking forward to working and going to school full-time). I'm short, weigh 100 pounds and eat like a whale, and I probably trip over everything I walk near and drop everything I pick up. Oh, and my co-workers call me Button. And, erm, yeah.
Videogaming is probably my main hobby at this point. My xbox 360 is my baby. Seriously, can't live without that thing. I'm a big RPG fan and will most likely drop off the face of the planet for a very long time when Tales of Grace is released. I used to be into anime and manga, though not so much anymore. However, I still enjoy reading and writing fanfiction about them.
I made this account to start reading and reviewing fanfiction I've read on here to hopefully get my name out there before I start posting. I'll be the first to admit, I'm a review whore. If I don't get enough reviews on a piece of my work then I'll ditch it. Yes, I'm one of those people; I apologize in advance. I enjoy writing OC fanfiction, but on here, I'll be sticking to reader-insert fanfiction since that seems to be the most enjoyed type of story. Nothing wrong with that, I suppose; no need to write out an entire description of the character, and you (the reader) get to insert yourself in my,
hopefully
, absolutely wonderful story. Win - win, I do believe.
I think I've rambled on long enough, but I'm sure I'll think of some other random thought to tack onto my already pointless bio. :)
Story Information
[1] Title:
Woe Betide You
Series: Bleach
Rating: 17+
Pairing: Reader | Hitsugaya
Progress: Chapter 2 posted | Brainstorming chapter 3