WARNING!
Shade is prone to prolonged absences!
---
∞ NEWS ∞ 18 August 2015 ∞
My current project is my August FicTrade entry (Define: Ordinary), which is... kind of becoming a monster of its own... I'm going to have a hard time concluding all of the subplots in as short as four chapters, but I'm sure as hell going to try.
So, I got a notification from survey monkey today. I didn't even realize my
Misconceptions
survey was still open.
I AM working on a rewrite
. There is actually a rewrite that exists already (for NaNoWriMo 2013). perfect-to-stay is the only one who has seen that version, and I got a TON of feedback from her. I
would
just post that version, but... it's in third person. (yikes) Aaaaand there are a bunch of things I'm not super happy with.
I'm currently working my way through the story to determine what scenes to change/expand and add. Don't expect anything until late 2016, but here's your confirmation that YES, there is a rewrite. And YES, it will be posted on Luna.
For teasers, status updates, and tumblr exclusive stories, check out my writing blog
here
.
---
∞ ABOUT ME ∞
∞ Born December 27
∞ 21 years old
∞ ENFJ
∞ Colorado Native
∞ Civil Engineering Major
∞ Spanish Minor
∞ Undergrad Research Assistant
∞ Student Ambassador
This Semester's Line-Up...
∞ Principles of Engineering Design
∞ Hydraulic Engineering
∞ Environmental Engineering Concepts
∞ Structural Analysis II
∞ Hispanic History & Culture
Writing....
∞ Stories since 2000
∞ Fanfiction since 2005
∞ Reader-inserts since 2011
I love my major. I love my job. I love my friends. In general, I'm a very loving, happy person! :)
---
∞ PROJECTS ∞
Active:
Define: Ordinary
Reader x OC
Original
Chapter 2: In Progress
Projected Chapters: 4
Words Whisper, Actions Scream
Reader X Volkner
Pokémon
Chapter 8:
In Progress
Future:

Misconceptions
Rewrite of my most popular story. The first rewrite was done into third person. The second rewrite would expand upon the first and switch it back into second person.
Want to have some input on what you'll see? Take my survey.

The Other Princess
Reader X OC
Fantasy
Once a tateur girl turns 18, her father will pick a mate for her. Sometimes they're arranged ahead of time, and sometimes the daughter brings home the man and her father gives his blessing. It doesn't matter to your father that you don't have the ability to shape shift. It's past time for you and your sister to be mated to men he can control. It wouldn't do for a princess to have a mate that might try to overthrow the king...

On Hold:
Sugar Cookies & Birthday Candles
WWYFF (2 guys)
1 of 7 Chapters Rewritten
On Hold

---
∞ OTHER ACCOUNTS ∞
∞
AO3
∞
Fanfiction.net
∞
FictionPress.com
∞
FOS-FF.net
∞
GotVG
∞
Luna [Here]
∞
Tumblr NEW!!
∞
Wattpad
ALL accounts that I use should have a link to THIS account AND appear in the list above.
Please let me know if you find my stuff on an account that doesn't link here and/or isn't listed above. Thank you!
---
I reserve the right to remove anything from this or other accounts of mine without prior notice or warning. :3
Icon © Me, December 2011. (Can be found on my DevArt account).
WWAS Banner by Rei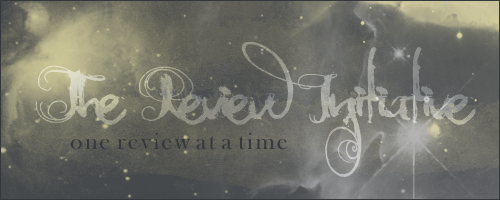 Psst! Can you tell I'm an engineer? xD