Name: apples4ryuk
Alias: Nina
Status: Author
Join Date: 06/14/08
Last Logged In: 09/29/14
Skin: Pink
Links:
blog
Oldie who needs to work on being consistent :P NEWS 9/29/2014
Hello, my amazing, lovely, darling readers!! Apples4Ryuk here. I go by this name on all the sites I currently frequent. If you see my stuff elsewhere, please let me know and notify the proper administrators! :)
Currently working on... "The Missing Quartus", a WWYFF starring you, the reader! We love you, Rea-chan! So uh.... Clearly chapter 13 wasn't put up on Thursday... I'm starting it as we speak! Look for it later this week. With love, the dying apples

If you must know what the oh-so-strange Apples4Ryuk looks like, I'll give ya a hint!




See what I did there!? I'm a sucker for puns and funny stuff; fitting, since I write for the dramatics and action. Linked above is my Facebook page if any of you are that curious. I know sometimes I am! :P Feel free to add me. Just let me know you're from Luna! ♥

Also planning a one-shot featuring you and Hiccup... Yes, from HTTYD 2. The feels. ♥

In which I attempt to get Rowan to let me keep this kitty cat... ;3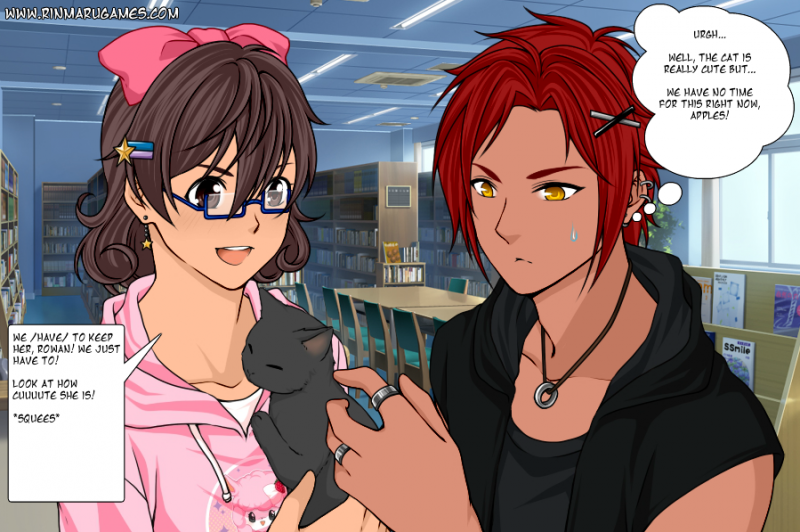 Enjoy the reads, my fellow Luna dwellers!! ♥