Name: GuardianAngel07
Alias: Angel
Status: Author
Join Date: 06/14/08
Last Logged In: 08/26/16
Skin: Shinigami_Blue
Contact:
fullmetalalchemistlover78@yahoo.com
Links:
guardianangel07
"Every great dream begins with a dreamer.
Always remember, you have within you the strength, the patience,
and the passion to reach for the stars to change the world."

- Harriet Tubman

---
[♪] I can show you the world [♪]
---
=== Inspiration ===

Around here, however, we don't look backwards for very long.

We keep moving forward, opening up new doors and doing new things,
because we're curious...and curiosity keeps leading us down new paths.

- Walt Disney
---
[♪] Shining, shimmering, splendid [♪]
---
"Have faith in your dreams and someday,
Your rainbow will come smiling through,
No matter how your heart is grieving,
If you keep on believing,
The dream that you wish will come true."
---
[♪] Tell me, dear friends, now when did [♪]
---
=== Qualities of the Heart ===
Mood::
Meh
Loathing::
My depression...
Loving::
Boku no Hero Academia ♥
Music In Head::
"You Can Be A Hero" - Boku no Hero Academia OST
Wanting::
To get over my darn illness~
Obsession::
Animation (anything and
everything
that has to do with animation).
8/19/2016 Update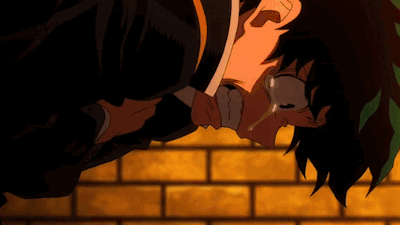 Mercy me. It's been a little over four months since I last left a note here…

For some bizarre reason, my stupid depression kicked in full force, so I haven't really been motivated to actually do anything as of recently. Kind of stuck in a horrid loop of hopelessness. Uuuuugh. It sucks – it sucks big time. I've been trying to snap out of it, but I have so much suppressed anger and self-resentment. I am literally running on empty at the moment. No self-esteem whatsoever! Oh, what a glorious time to be alive. Bah!

At least one good thing happened to me as of lately, and that's my discovery of Boku no Hero Academia.

Uuuugh! This manga gives me something to look forward to. I cannot even begin to describe how much I personally identify with Midoriya Izuku on a soul level. It's amazing. How easily I can bond with a fictional character. Most of my support comes from fictional characters, but I find that to be such a fantastical source of inspiration. To have such raw emotions come forth, to create an unbreakable bond – it's such an unforgettable experience. I'll definitely be introducing these incredible characters - ones who have helped me through the tough times in life, were always there whenever I needed them, encouraged me to become a better person by actually believing in myself – to my future children.

"Oh, Daryl? Are you upset? Here, let me introduce you to Uzumaki Naruto and Midoriya Izuku! After that, there's Edward Elric and Tai Kamiya. After dinner, let's meet Jack Skellington and Officer Judy Hopps, yes?"

"Kylo…let's try wearing something other than black all the time. Perhaps I can interest you in this vibrant orange jacket. You'll look so handsome in it – believe it! Now, if you finish your homework, we'll have Mickey Mouse sundaes and watch Scooby-Doo on Zombie Island."

Yup, yup, yup. Definitely gonna do that. Those kids will also be wicked cosplayers, without a doubt.

Getting back to this harsh reality, my last semester starts in about two weeks. Kinda excited and kinda burnt out about it, but at least my professors looked like nice folks when I had to log in early today on AAU for early check-in. Here's hoping that this semester will go on without a hitch. Fingers crossed!

I'm only focusing on a few particular stories at the moment:

∞ It's a Mad World ∞

Whimsical Charade

When The World Ends

Beyond the Horizon

I've got another new one in the works, a crossover between Katekyo Hitman Reborn and Boku no Hero Academia. I'll also be making a separate story for Boku no Hero Academia, but I'm going to take my time with that one so that I can create a rounded superhero. Don't want to rush that, so I'll dabble with it over time.

Trying to keep myself busy by writing to keep that depression at bay. Kinda working so-so, but it's all I can manage at the moment with my current job and upcoming semester.

There you have it. That's the current update for what's happening at this point in time.

Until next time, do take care, everyone.

"It's not about living forever, it's about living with yourself forever."
2/10/13 Update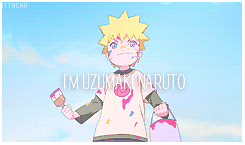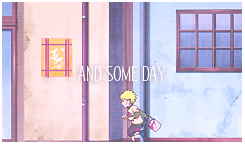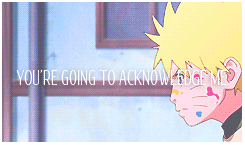 "The great courageous act that we must all do, is to have the courage to step out of our history and past so that we can live our dreams."
---
[♪] You last let your heart decide? [♪]
---
=== Currently Feeling ===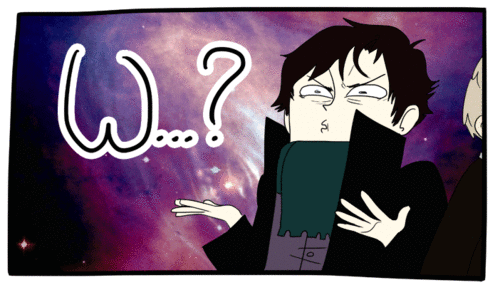 ...Yeah, 'nuff said.
---
[♪] Don't you dare close your eyes [♪]
---
=== Welcome to Angel's Corner ===
"The guardian angels of life fly so high as to be beyond our sight,
but they are always watching over us."
Welcome to My Humble Abode:
Email Me
deviantART
Fanfiction
tumblr
---
[♪] I'm like a shooting star [♪]
---

=== Listen to What I Have to Say ===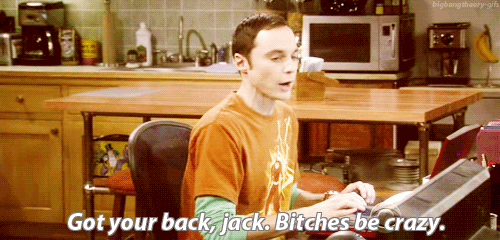 6/9/2013

"One's dignity may be assaulted, vandalized and cruelly mocked, but it can never be taken away unless it is surrendered."
― Michael J. Fox

"Some people won't be happy until they've pushed you to the ground. What you have to do is have the courage to stand your ground and not give them the time of day. Hold on to your power and never give it away."
― Donna Schoenrock

"Life is a fight, but not everyone's a fighter. Otherwise, bullies would be an endangered species."
― Andrew Vachss, Terminal

"Take criticism, smash it into dust, add color, and use it to paint breathtaking images of unicorns frolicking through endless fields of greatness."
- Matthew Gray Gubler


---
[♪] I've come so far [♪]
---


=== About Me ===
Well, I'm just your average girl attending college and trying to survive this crazy little thing called
life.
I am attending the
Academy of Art University
in San Francisco. My major is
Animation/Visual Effects.
I'm training to become a Disney Animator (big surprise to all of you that know me pretty well, ne?) Haha~!
My hobbies are drawing, reading, and writing fanfiction.
I love to lounge around the house, pestering my sisters when they're not pestering
me.
Another thing I love to do is play video games till my brain actually starts to hurt from me having played them for so long. But no worries~! I usually get the hint when it's about 3 in the morning. X3 Last but not least, I absolutely
LOVE
watching Disney movies and anime. I love it so very, very much~! ♥
I don't dislike many things…but what I
DO
detest is anything that has to do with difficult equations. My brain just seems to shut down on me whenever someone asks me something that's way too complicated for me to answer. So here's a head's up to all you guys—don't EVER ask me anything too complicated! I might just pass out. TTATT
Ne, that's all I hafta say now about myself.

---
[♪] I can't go back [♪]
---

=== Personality Traits ===






The Artist:

Quiet, serious, sensitive and kind. Does not like conflict, and
not likely to do things which may generate conflict. Loyal and faithful. Extremely
well-developed senses, and aesthetic appreciation for beauty. Not interested in
leading or controlling others. Flexible and open-minded. Likely to be original and
creative. Enjoys the present moment.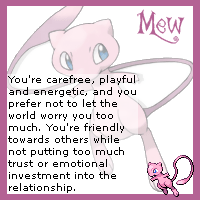 Which Durarara!! Character Are You?
Hosted By theOtaku.com: Anime

Which Hetalia Character Are You?
Hosted By theOtaku.com: Anime

What Yu-Gi-Oh! Character Are You?
Hosted By theOtaku.com: Anime


What classic Disney movie describes your life?

Snow White and the Seven Dwarfs

Your life is best described as the movie "Snow White and the Seven Dwarfs".
You are very optimistic and hopeful even when danger is hovering over your head.
You trust in the goodness of people and you never assume anything bad about them.
This helps you make many lifelong friendships but it also puts you in danger when people wish to harm you.
Thankfully, your friends are always there to back you up and save you when needed
and don't forget about your dashing prince/princess who will come to save you at any time.


AIR BENDER
5% Fire, 20% Earth, 20% Water and 65% Air!

Air is the element of freedom. Airbenders continually sought spiritual
enlightenment, the result being that all Air Nomads are benders. The key to
Airbending is flexibility, finding and following the path of least resistance.
Airbending is notable for being almost entirely defensive, however it is
reputed to be the most dynamic of the four bending arts. Chances are, you
are quick thinking and able to see multiple solutions to a single situation.
The sorting hat says that I belong in Hufflepuff!

Said Hufflepuff, "I'll teach the lot, and treat them just the same."
Hufflepuff students are friendly, fair-minded, modest, and hard-working.
A well-known member was Cedric Diggory, who represented Hogwarts in the most recent Triwizard Tournament.



• ♑ Capricorn:
Capricorns rarely feel that they are accurately portrayed by their star sign definition.
While it is true they put themselves to work,
have a determination to succeed,
and possess much strength inside a caring heart
it is hard for any of the other sides to grasp the complexities going on in their minds;
they can't explain it, and even if they could - we wouldn't understand it.



My type is...



Ghost-types are creative and impulsive with a sharp wit, a dark, cynical sense of humor
and a love for all things unconventional and unusual.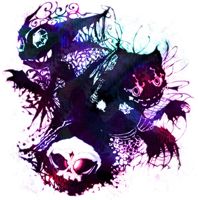 ---
[♪] To where I used to be [♪]
---
=== Awesome Bunnies ===
MagicalTear
Queen Tumblies
SacredTear
CourageAngel
DamnBlackHeart
ForTheLoveOfTwinkies
---
[♪] Don't you dare close your eyes [♪]
---
"Deeper meaning resides in the fairy tales told to me in my childhood than in the truth that is taught by life."
---
[♪] Unbelievable sights [♪]
---

=== Story Progress ===

"Nobody has any conscience about adding to the improbabilities of a marvelous tale." - Nathaniel Hawthorne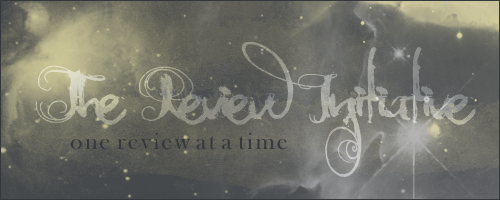 ~♥~
∞ It's A Mad World ∞
Chapter Progress: 20% complete






~♥~
∞ It's A Mad, Mad, Mad, Mad World ∞
Chapter Progress: 85% complete







~♥~
✭ Holding Out For A Hero ✭
Chapter Progress: Coming Soon







~♥~
Digital Destinies
Chapter Progress: 40% complete






~♥~
Accidentally In Love
Chapter Progress: 60% complete





~♥~
Go the Distance
Chapter Progress: 25% complete






~♥~
Simply Bewitching
Chapter Progress: 0% complete





~♥~
Desire of the Soul
Chapter Progress: 40% complete







~♥~
Sanctus Espiritus
Chapter Progress: Coming Soon






~♥~
It's Not Just Make Believe
Chapter Progress: 0% complete






~♥~
The Story of Us
Chapter Progress: 0% complete





~♥~
Coloring Outside The Lines
Chapter Progress: 80% complete






~♥~
Whimsical Charade
Chapter Progress: 85% complete






~♥~
Wasn't Expecting That...
Chapter Progress: Coming Soon




~♥~
Uncharted
Chapter Progress: 40% complete







~♥~
When Worlds Collide
Chapter Progress: Coming Soon






~♥~
Ami Yuuwaku
Chapter Progress: Coming Soon
Collaboration Project with Amenomessage




~♥~
Alea Jacta Est
Chapter Progress: 20% complete







~♥~
The Trail We Blaze
Chapter Progress: 30% complete





~♥~
C'est La Vie
Chapter Progress: Coming Soon





~♥~
Game : Set : Match
Chapter Progress: 10% complete





~♥~
Beyond the Horizon
Chapter Progress: 80% complete






~♥~
Insufficient Data
Chapter Progress: Coming Soon




~♥~
When The World Ends
Chapter Progress: 45% complete



---
[♪] Indescribable feeling [♪]
---



=== Some Quotes ===

"If you can dream it, you can do it." - Walt Disney

"Fantasy lies beyond the reach of time." - Walt Disney

"Dreams do come true, if only we wish hard enough. You can have anything in life if you will sacrifice everything for it." - J.M. Barries

"Animation isn't the illusion of life, it is life."



---
[♪] A thrilling chase [♪]
---
=== My Guilty Pleasure ===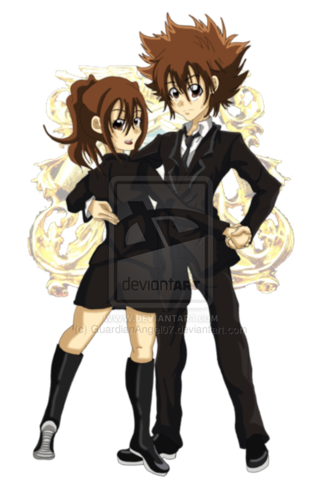 Tsuna and Tsuya Sawada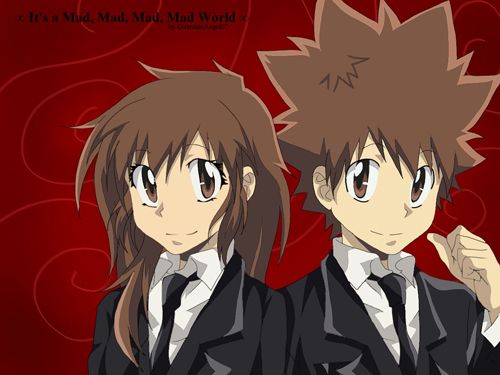 Banner by InaSaori
It's a Mad World - Tsuna and Tsuya by Mika-Rin (aka Ichigo Ichigo)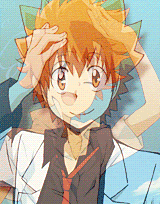 ---
[♪] A wondrous place [♪]
---
=== Welcome to My World ===
"If we did all the things we are capable of doing we would literally astound ourselves."
---
[♪] For you and me [♪]
---
"The fight doesn't end until I fulfill my dream
I wonder how far I've come now
in ten years, I'll be living the dream
it's the scenario I wrote for myself so I'll have no regrets

but life isn't that easy and it's full of obstacles
still, I swear to myself that I won't ever back down
I have a dream that I absolutely want to achieve
so I fuel my passion until I succeed
there will be meetings and partings along the way
but I'll simply believe in my strength that you've taught me
and rise back up again and again."
---
[♪] A Whole New World [♪]
---


=== I love my heritage! ===

Love in America

Hey kids, here we go
Heavy Metal, Disco
Put your hands up
This is love in America

Malibu to Broadway
Dance away the heartache
Blow the world a kiss
This is love in America

A a Yeah your dreams are gonna come true
A a Yeah tonight it's just me and you




---
[♪] Let me share this whole new world with you [♪]
---

"Life is not about waiting for the storms to pass...
It's about learning how to dance in the rain."