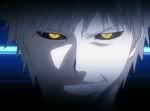 Name: NightmareAlumina
Alias:
Status: Author
Join Date: 01/22/08
Last Logged In: 11/21/17
Skin: Shuriken
Links:
MerryHumoresque
I\'m really not a writer, but I do have an overactive imagination. I just can\'t seem to get ideas written down correctly.. Oh, and I do a butt load of reading..


Anime:
Bleach, Naruto, Naruto Shippuden, D.Gray-Man, Gundam Wing, Rurouni Kenshin, Hetalia ~Axis Powers, Fruits Basket, DBZ, Death Note, Cowboy Bebop, Fullmetal Alchemist, FLCL, Yu Yu Hakusho, Trigun, One Piece, Wolf\'s Rain, Inuyasha, Samurai Champloo & Saiyuki.

TV Shows:
NCIS, House M.D., Ghost Adventures (Zak is soo dreamy!), Dog the Bounty Hunter, Swamp Men, Swamp People, Ax Men, Star Trek: The Original Series & Rules of Engagement.

Movies:
X-Men, The Wizard of Oz, Transformers!, Disturbia, Eagle Eye, Star Wars, Star Trek 2009, any James Bond movie, Memoirs of a Geisha, any Batman movie, Pirates of the Caribbean, Legion, Sherlock Holmes, Red Eye to name a few..

Books:
Harry Potter series, a love/hate relationship with the Twilight series, The Immortal Instruments series, Inheritance Cycle, Percy Jackson and the Olympians, The Kane Chronicles & The Alchemist.

Weird Festish at the moment:
Perfume. Seriously, I have a whole cabinet full of nothing but perfume & body mist! I wear a different one each day..

The thing I cannot live without: MUSIC.

Bands:
[English]
AFI, Blaqk Audio, 30 Seconds to Mars, Placebo, All American Rejects, Matchbook Romance, Linkin Park, AC/DC, George Thorogood, Ted Nugent (Uncle Ted!), Nazareth, Pink Floyd & Tokio Hotel
[Japanese]
Dir En Grey, The Gazette, Alice Nine, Gackt, hide, Miyavi, L\'Arc~en~Ciel, Malice Mizer, MUCC, Kagrra, Kuroyume, Moi dix Mois, Girugamesh, Nightmare, Kagerou [This list will keep growing!]

Songs I recommend:

Dir En Grey:
Dozing Green (Japanese Ver.)
Toguro
Embryo
Glass Skin
Ware, Yami Tote...
Akuro no Oka
Zan
Cage
The Final
Ain\'t Afraid to Die
Hotarubi
Bottom of the Death Valley
Karasu
Dead Tree
Obscure
Itosusha Ha Fuhai Nitsuki

The Gazette:
Chizuru (The bass in this song.. *swoon*)
Filth in the Beauty
Shiver
Guren
Distress and Coma
Invisible Wall
Chassis
Reila

Current Favorites!
Anime:
D.Gray-Man
Character:
Cross Marian~ (That man is a genius! Also, The Grave of Maria pwns all!)
I\'m also on FF.net under Bul-Kathos..